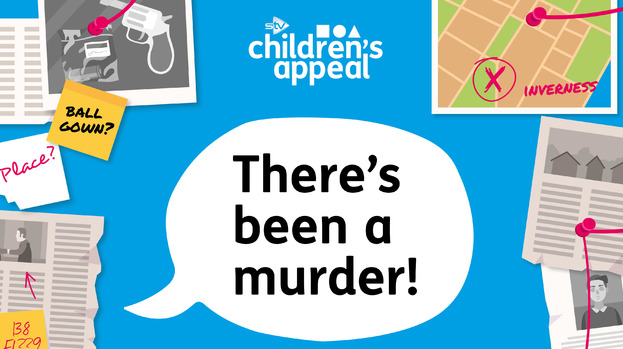 There's been a murder! Be a #LocalHero with our virtual mystery game!
Fed up with pub quizzes? Looking for something a bit different to do with your friends and family online or at home? Then request our free Murder Mystery game, host a fun filled evening and invite everyone to get their thinking caps on to work out 'who dunnit!'
There's been a murder – and we need you to gather your friends to work out the culprit! To win this fun filled game, they'll also need to use their skills of deduction and elimination to find other key pieces of evidence including the murder weapon and motive!
Easily adaptable for smaller or larger numbers, as well as preferred level of difficulty, this game promises to bring something new and exciting to your next online group call or stay-cation games night!
Whether they solve the mystery or not, something you can all be proud of is that any donations raised through participation in this free to download game, will go directly towards providing vital care and support to children in Scotland living in poverty.
Did you know that for every four kids in Scotland, one of them is living in poverty? No young person should go hungry, go without heating or basic essentials, or feel isolated or afraid. You can take part in our fundraiser to help generate some small donations that will ensure the most vulnerable children in society receive vital support where and when they need it most.
Be a #LocalHero – request 'There's been a murder' and start planning your night of mystery!
Other ideas
Run, Cycle or Walk for STV Children's Appeal - check out our virtual events toolkit.
Virtual Escape Room - Life's a Drag
Looking for more fundraising inspiration or have a query, contact us - we're here to help you every step of the way.