Well my STV Appeal 2012 challenge is nearly here. Those that followed me last year will remember that I cycled 130 miles from Stornoway to Lochboisdale, which is not too far off 130 miles worth of pedalling!
This year I am cycling again although not as far, just a mere 60 miles along the canal path from Glasgow to Edinburgh. This time I have extra weight to pull along though, no not me cheeky, but a trailer with my mum's dog Jock.
The reason I am trailing Jock along with me is there are two parts to the challenge this year as the day following on from the cycle he has to take part in an agility show at Ingliston which is part of the Scottish Kennel Club Championship Show. Jock is not an agility trained dog, but rather a well spoiled stay at home doggy! Don't worry he is not going into this without any sort of preparation! Each week I have been taking him to the Pet Behaviour Centre in Cambuslang where Vivian is helping me introduce him to all the bits of equipment he will see on the day.
I really hope you will show your support for us by sponsoring us and coming out to meet us during our cycle from Glasgow to Edinburgh on Friday 24th August. You can perhaps wave to us along the route of the canal or come and meet us both at some of the events planned along the way. We will be having five main areas you can come and see us - Glasgow Botanics, Kirkintilloch, Falkirk Wheel, Linlithgow So Strawberry Caffe and Edinburgh Cargo Bar.
Below is a schedule for the day so you know when we'll roughly arrive in each location
FRIDAY 24th AUGUST
Departing Glasgow Botanics 8.30am
Kirkintilloch stop (location to be confirmed) - 9.30am
Passing Cumbernauld 11am
Falkirk Wheel 12.30pm - 1.45pm
Linlithgow So Strawberry Caffe 3pm-4pm
Cargo Bar Edinburgh 5.30pm
SATURDAY 25TH AUGUST
Jock's Dog Agility at the Scottish Kennel Trust Championship Show 10am-2pm
The main ways to donate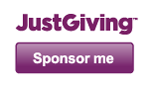 OR TEXT 70070 with
SEAN82 £amount
OR
Donate on the day by meeting us at the stop off locations
Thanks for your support and would love to meet as many of you on the Friday and Saturday of the challenge!
Ads by Google