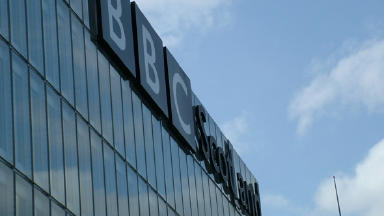 Television licence fees raised north of the border should go directly to BBC Scotland, MSPs have been told.
Holyrood's Culture Committee heard that the move would give the broadcaster's Scottish bosses more power to take decisions and create long-term jobs.
The calls come as the Committee takes evidence on the broadcaster's charter renewal process.
John Archer, chair of Independent Producers Scotland, said the country is "chronically underdeveloped in terms of broadcasting".
He told the committee: "We are subject to the imperial power of London. We are a colony, and I think we are in the position that Churchill was after the Second World War when he said we can't let the colonies rule themselves, we have to control them.
"I think we deserve better. I don't think the BBC in London get the new Scotland, I think we need a radical change and shift in emphasis."
He continued: "We need some freedom. The money raised in Scotland should be spent from Scotland. Scotland should decide what is made here. Money does give you power.
"Nobody at BBC Scotland can say yes to a network production, that's terrible."
Mr Archer went on to criticise the current practice of "lift and shift": taking programmes such as The Weakest Link and Waterloo Road and moving them to Scotland.
He said the practice was "a dangerous drug" which BBC bosses need to come off, and that the programmes "came to Scotland to die".
"They didn't leave any residue - producers went home to London and the people who worked on them here were left looking for other work," he said.
Paul Holleran, Scottish organiser for the National Union of Journalists, added: "I think there is a real requirement for a federal structure. I'm not sure how that will pan out."
He said resources were the main issue.
"There is no point in having a federal structure if you still have to go cap in hand to London," he added.
Paul McManus, Scottish organiser of the Broadcasting, Entertainment, Cinematograph and Theatre Union, warned against going too far in terms of federalising the BBC, stating that too much isolation could have a negative impact.
He also warned against removing "lift and shift" entirely, which he said "keeps studios busy and keeps our members working".
He added: "Within the television industry, we want a strong producer base which will in the long term increase employment levels, but in the short to medium term what we are saying is we should not be opposing bringing products to Scotland."