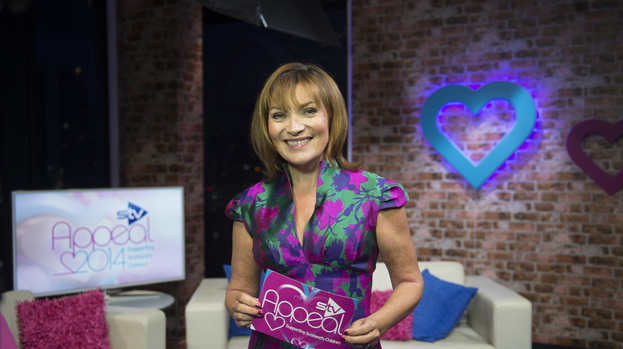 19th January 2015
Local charity Changeworks in Edinburgh has received £2,000 from the STV Appeal 2014.
Changeworks is an environmental charity and thriving social enterprise which provides practical ways for people and organisations to live and work more sustainably. The service supports individuals, communities and organisations to deliver practical solutions that reduce carbon emissions, fuel poverty and waste by managing resources more efficiently. Changeworks helps householders to lower energy bills; reduce, reuse and recycle; install renewable energy and heating systems; offers waste education for pupils, teachers and Early Years practitioners; and provides consultancy advice, project management and training to support the efficient management of resources and behaviour change for organisations.
The STV Appeal is committed to making a difference in the lives of children and young people living in poverty in Scotland. Across the country, 220,000 children live in poverty and figures from the Campaign to End Child Poverty* show that in Edinburgh it's actually 21.1% of children. Changeworks is one of the projects the STV Appeal is supporting in Edinburgh.
Since launch in 2011, the STV Appeal has raised over £8.2 million with 297 big and small grants distributed to projects across all 32 local authority areas in Scotland, providing much needed support to over 37,000 children. The money raised is distributed to provide practical help like food and warm clothes; create opportunities for training and employability; and enable social and emotional support for those who need it most.
Sam Mills, Head of Projects at Changeworks, said: "We are delighted to be awarded this money to support our work helping families to better afford being warm at home. We will use the award to provide reflective radiator panels and emergency radiators to those people most in need. This practical support will be much welcomed at a time when the wintry weather continues, energy costs are rising, people's incomes are increasingly stretched and families are struggling to keep homes warm."
Rob Woodward, STV CEO and trustee of the STV Appeal, said: "The money donated to the STV Appeal remains in Scotland and will help bring about a positive change to the lives of vulnerable children and young people on our doorstep. With the help of the extraordinary fundraising efforts taking place in communities across the country we have raised an incredible £2.6m in 2014 allowing us to make grants to 297 projects. We are extremely grateful to everyone who supported this year's Appeal."
Sir Tom Hunter, trustee of the STV Appeal, said: "Yet again the people of Scotland have cast their vote – end child poverty. Through the STV Appeal we are attempting to deliver sustainable solutions to do just that. It is simply unacceptable in modern Scotland to still have young people debilitated by poverty, through this project and many more the people of Scotland are doing their level best to combat poverty."
Sir Ian Wood, trustee of the STV Appeal, said: "The generosity of the people in Scotland who provide such great support to the STV Appeal is incredibly encouraging and heart-warming. However, it is deeply concerning that there continues to be a significant requirement across Scotland for financial support for child poverty. Developing Scotland's Young Workforce, a commission I chaired recently, has the overarching aim to enable Scotland's young people to move into sustainable employment upon leaving education. But how can they achieve positive destinations if they have a less than adequate start in life? I sincerely believe that the grants donated by the STV Appeal can have a significant impact on the lives of Scotland's young people and make a real contribution to eradicating child poverty in Scotland."
The STV Appeal 2015 is now well underway with an exciting line-up of fundraising activities planned for the year ahead.
*Source: End Child Poverty, http://www.endchildpoverty.org.uk/why-end-child-poverty/poverty-in-your-area