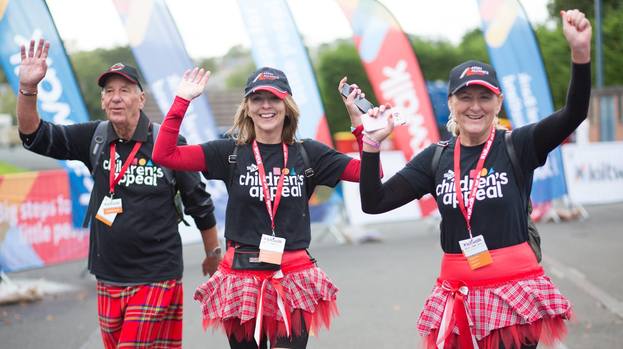 In light of the recent developments facing Scotland and the world, Kiltwalk announced on Friday afternoon that the Glasgow Kiltwalk would have to be postponed.
Whilst this is very disappointing, the Kiltwalk team are working hard towards finding a new date for the Glasgow Kiltwalk and today, Sir Tom Hunter made an important announcement.
He has announced that The Hunter Foundation will still add 50% to your fundraising totals as of 31st March and thereafter the funds will be paid out as quickly as possible to the people who need it the most.
In this difficult time, the charities supported by the STV Appeal need our help more than ever, and with your fundraising we can provide that vital support.
To read more and listen to Sir Tom Hunter's announcement, visit the Kiltwalk website now.