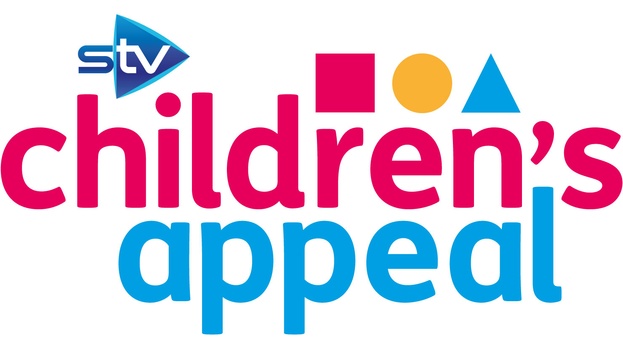 26 February 2019
The STV Children's Appeal is supporting children and young people affected by poverty in Glasgow with funding awarded to five local charitable projects.
Each of the local projects has received £2,000 from the STV Children's Appeal to support their work to improve the lives of children and young people in their communities.
The following Glasgow projects are being supported by Appeal funding:
• Maryhill Mobile Children's Services delivers high quality childcare for local disadvantaged and vulnerable families.
• One Community supports excluded young people from the black, Asian and minority ethnic community to ensure they receive the right support at the right time.
• St Rollox Community Outreach Project provides services to asylum seekers, refugees and residents in North Glasgow, including a crèche to enables parents with young children to participate, learn new skills and integrate in their local community
• The Zak Scott Braveheart Foundation works with children with heart conditions at the Royal Hospital for Sick Children and enables families to spend quality time together at the charity's holiday home, 'Zak's Haven'.
• Toybox supports children who are visiting family members at HMP Barlinnie, by providing a welcoming, safe and stimulating space in the prison visit room.
In eight years the STV Children's Appeal has raised over £19 million, with 1102 grants awarded to projects across all 32 local authority areas in Scotland - providing much needed support to over 79,000 children and young people. The money raised is distributed to provide practical help like food and warm clothes, create opportunities for training and employability, and enable social and emotional support for those who need it most.
Baroness Margaret Ford, chair of the board of trustees for STV Children's Appeal, said: "Thanks to the incredible fundraising efforts taking place across the country in 2018, the STV Children's Appeal is once again able to support projects that do hugely important work to help vulnerable children and young people across Scotland. A special thanks to everyone who has generously given their time and effort to raise funds over the past year - you are helping to make a real difference to the lives of Scotland's children."
Sir Tom Hunter, trustee of the STV Children's Appeal, said: ""Change comes from individuals, communities and charities with the commitment and drive to make a difference to those most in need. We at the STV Children's Appeal are delighted to support these projects and want to reiterate our thanks to those who raised funds – every penny you raise goes straight to charities like these to make a real difference."
Sir Ian Wood is a trustee of the STV Children's Appeal. The Wood Foundation has supported the Appeal for six years, providing £900,000 to support projects and initiatives, which include a number across the North-east, addressing the causes and consequences of childhood poverty. He said:
"Childhood poverty is a deeply troubling reality impacting negatively upon the lives of tens of thousands of families across Scotland. Projects supported by the STV Children's Appeal are making an incredible difference in tackling the root causes and alleviating the impact of childhood poverty while improving the life chances and experiences of young people who need support the most. The Appeal, which is generously supported by the public year after year, is one The Wood Foundation is proud to partner in delivering vital work for our young people."
If you would like to help raise funds for Scotland's children – as a group or an individual - please get in touch with Mari Slavin at mari.slavin@stv.tv.