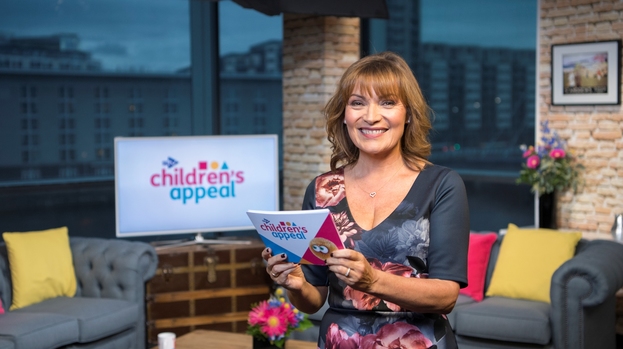 22 March 2017
Community project Tullibody Healthy Living in Clackmannanshire has received £1,000 from the STV Children's Appeal, boosting support for a local campaign which promotes fruit as a healthy snack to children in primary school.
The campaign, which was launched last year with funding from the STV Children's Appeal, saw Tullibody Healthy Living distribute £1 fruit bags to over 1100 children in primary school. This year, with further support from the STV Children's Appeal, the charity will attend school events to deliver even more healthy fruit snacks to local children.
Tracy Gibson, community development worker for Tullibody Healthy Living, said: "Last year's campaign was hard work, but really worth it. We wanted to get the message to pupils and their parents that it doesn't cost much to make sure your child gets a fruit snack every day when they are in school. Let's face it, parents or grandparents often give children £1 to go to the shops. We wanted to make sure that children kept their £1 to bring to school every Monday morning for their fruit bag. Thanks to the STV Children's Appeal this campaign is now gaining momentum in Tullibody."
Tullibody Healthy Living will also host a community spring event on Saturday 25 March to promote the campaign to school children and parents and improve the delivery of fruit bags in schools every Monday morning.
Since launching in 2011, the STV Children's Appeal has raised over £13.7 million, with 722 big and small grants distributed to projects across all 32 local authority areas in Scotland, providing much needed support to over 62,000 children. The money raised is distributed to provide practical help like food and warm clothes; create opportunities for training and employability; and enable social and emotional support for those who need it most.