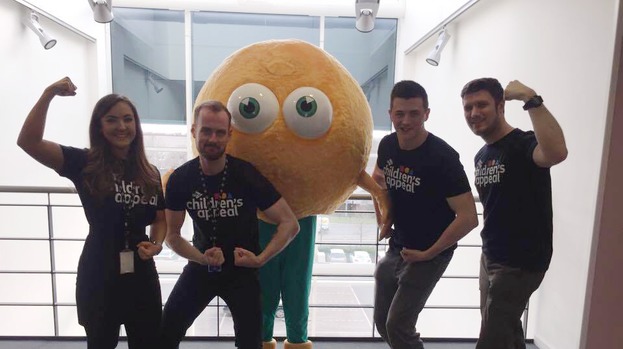 The STV Children's Appeal prides itself in supporting projects in all of Scotland's 32 local authorities - so unsurprisingly, people across the country show their support by hosting events themselves to help raise as much money as possible.
There's a wide variety of things that you can do - and the Appeal can help make it happen.
Walk for the Appeal
Why don't you pull on your walking boots and take part in one of The Royal Bank of Scotland Kiltwalk events taking place in Glasgow, Aberdeen, Dundee and Edinburgh and help to raise funds for children and young people in Scotland who need it most.
To find out more click here.
Get on Your Bike
To find out more click here.
Host your own Big Scottish Breakfast
This year the Big Scottish Breakfast supported by Wholesale Domestic Bathrooms raised over £69,000 thanks to our fantastic fundraisers who hosted their own Big Scottish Breakfast in their workplace, at school or with family and friends.
To get involved in 2018/19, email stvappeal@stv.tv for more information and help give Scotland's children the best start in life.
Make sure to tag us in your photos using the hastag #BigScottishBreakfast.
There's no excuse!
As long as you have the imagination and a wee bit of time, then there's no excuse. You can find fundraising materials under "Get Involved" tab of the website.
Remember to let the Appeal Team know what fabulous fundraising you are doing - we'll be sure to add your pictures and activity to our Facebook, Instagram and Twitter pages. If you require any help please email stvappeal@stv.tv.
You never know, you might just find yourself invited to our STV Children's Appeal Live Show.